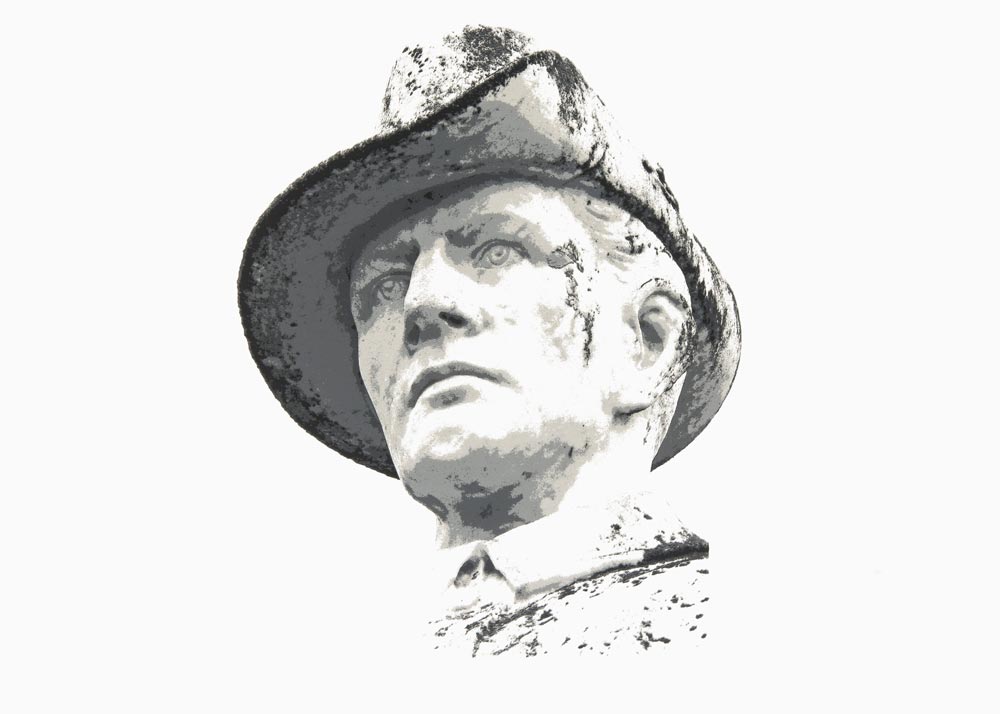 IMMORTALS is a typological portrait study of 46 (Victorian) World War One Digger memorials. The artworks are limited edition serigraphs.
The study documents erosion and degradation to many of the figures. Today, one hundred after dedication, many appear to have war injuries.
IMMORTALS dispels the misconception that Digger memorials were mass produced.
Extensive research reveals that two figures were produced by Margaret Baskerville and that August Rietman produced a quarter of all Victorian Digger statues.
This project received funding from the Victorian Veterans Council, Regional Arts Victoria and Regional Arts Australia.
A summary of the project and the accompanying research is available by clicking on the link below.